Interactive Polling Technology
for Next-Level Audience Participation
Involve your audience effortlessly with polling, quizzes, trivia and more.  Vote on your mobile device, desktop or via SMS.  All with real-time results that automatically appear on your device, your presentation screen, or live on air.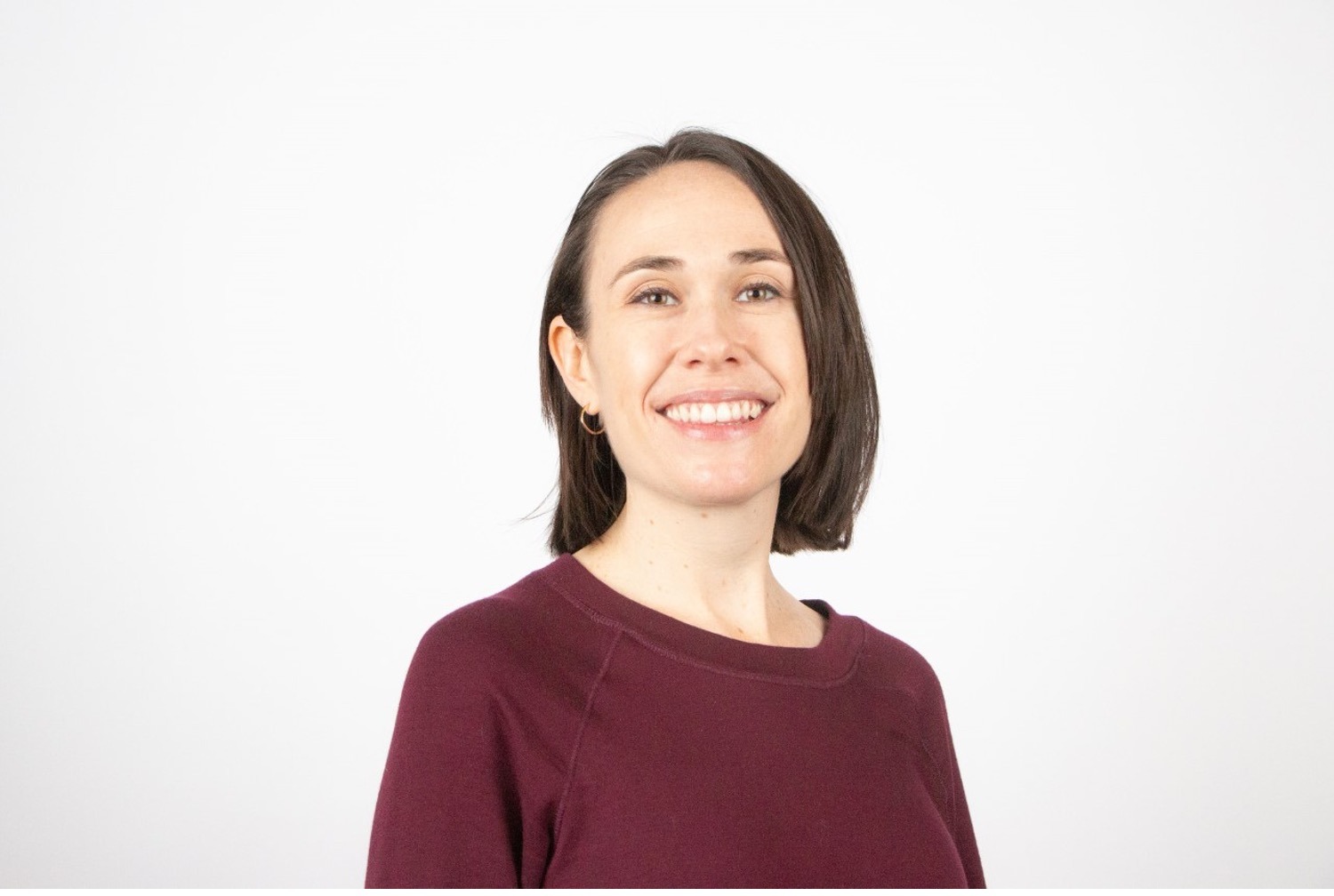 We used Digital Joy Engage to poll the audience of our small business pitch competition, InnoVentures, to vote on which entrepreneurs' business pitch was strongest. This voting element makes our event more fun, giving each audience member a "seat" at the judges' table. Digital Joy Engage was very easy to use and customize. We love using this tool each year!
With instant audience responses, you can add a personal touch to your presentation and easily navigate questions or concerns as they come up.
Digital Joy makes it easy to:
Ignite your Audience with Digital Joy Engage!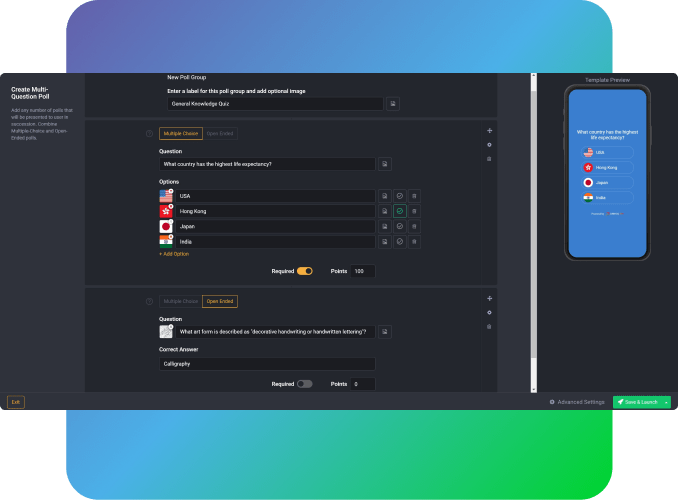 Excite your audience with quizzes, trivia, surveys, and more
Energize your audience with live trivia, quizzes, surveys and connected polls. Compete against your friends, collect instant feedback or test your audience's knowledge on a leaderboard and see who made it to the top!   
Let your audience respond how they want
Digital Joy Engage combines SMS and web polling  
in one convenient spot. Your audience can respond  
via text message or online – whatever is most  
convenient to them.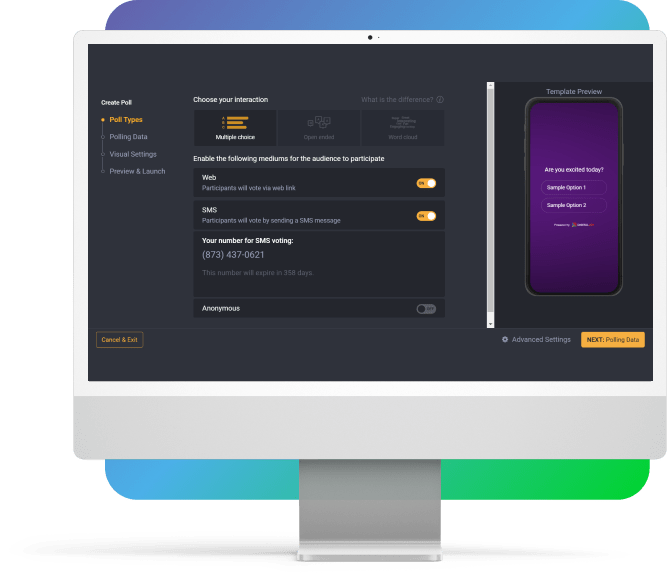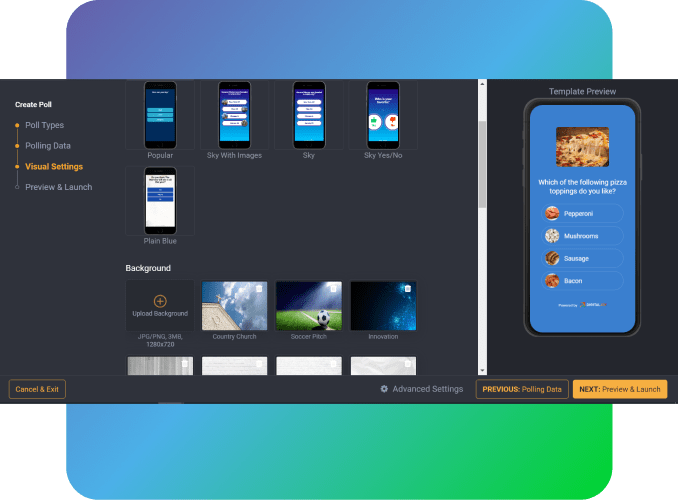 Design custom poll pages to match your brand image
Upload your branded graphics and customize all of the elements. Monetize your engagements by adding sponsorship graphics and messaging.  
Make your presentation truly interactive with real-time results
Share engagement results with your audience in real-time, either directly from the Digital Joy dashboard or within Microsoft PowerPoint.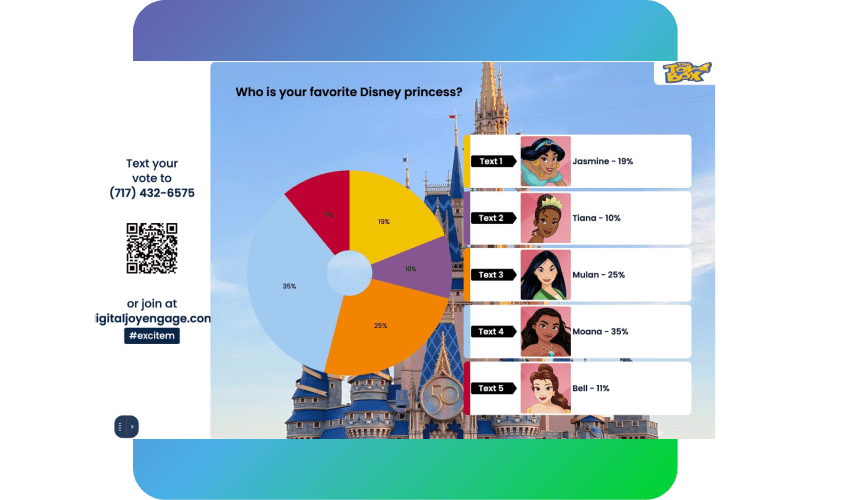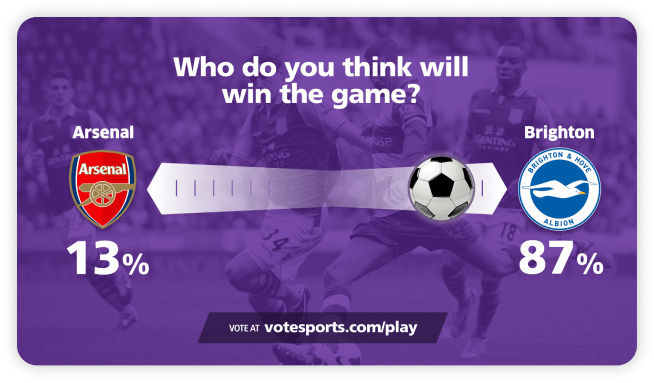 Bring polling data to life with Digital Joy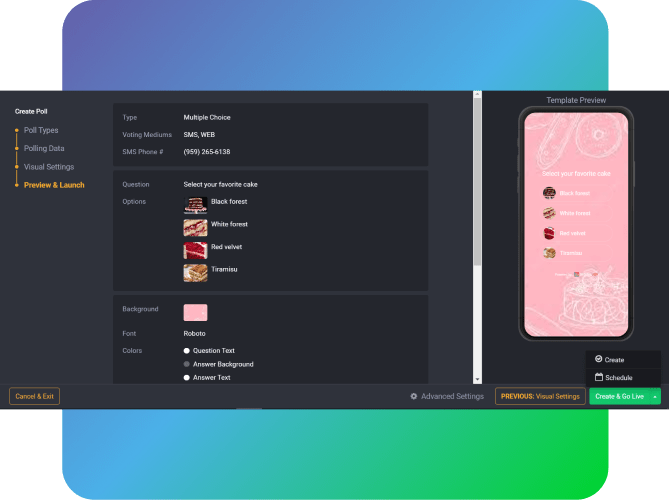 We work hard to keep it simple. Create your engagements ahead of time or craft them as you go in a matter of moments. 
Embed an engagement on your website
Generate an embed code that you can place within your website or any content management system.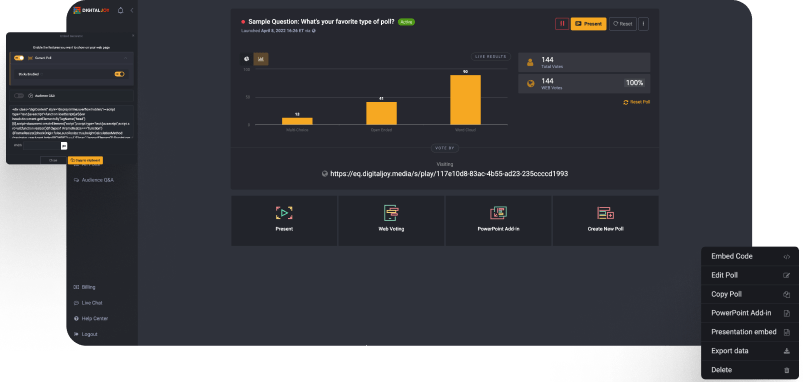 Interactive survey submission
We streamline the polling process to save you valuable time: Digital Joy Engage combines SMS and web polling in one convenient spot. Your audience can respond by SMS and/or online. Then, the system collects answers and broadcasts them to any connected screen in real-time. Your account stores all the feedback and audience questions collected during questions, votes, or surveys.
Use leaderboards to make competitions even more exciting
Add a leaderboard to spice up your game and challenge participants to beat your scores. They can keep track of their progress and see how they stack up against others. Challenge your friends, your colleagues, or your students in a compelling and fun way.
Create a Q&A session easily
Host live Q&A sessions to give your audience a chance to ask questions. Enjoy control over the questions being asked: approve good questions, highlight popular ones, and nix inappropriate ones.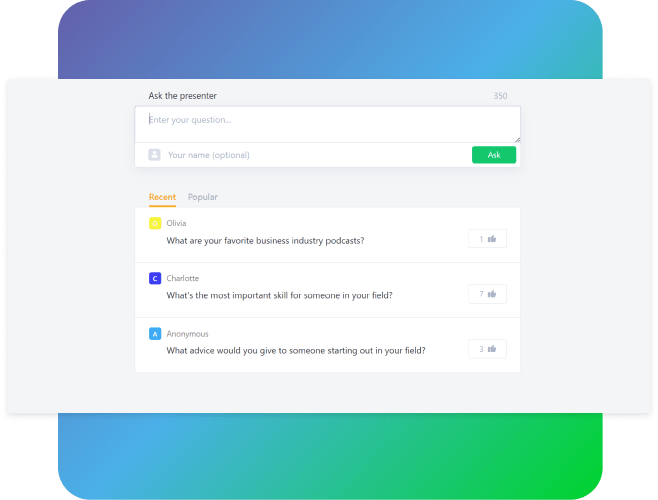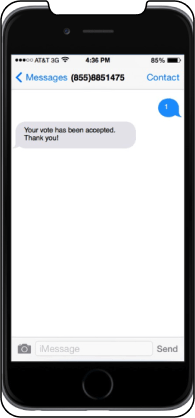 Send polls through SMS/Text
No internet, no problem. Get information from a large audience through text polling. You can whitelist to limit participation to only pre-approved individuals, so you get valid results.
Take your competitions to another level
Create truly customized and sponsored contests. Publish these 
contests on social media or seamlessly integrate them into your  website for maximum exposure and engagement.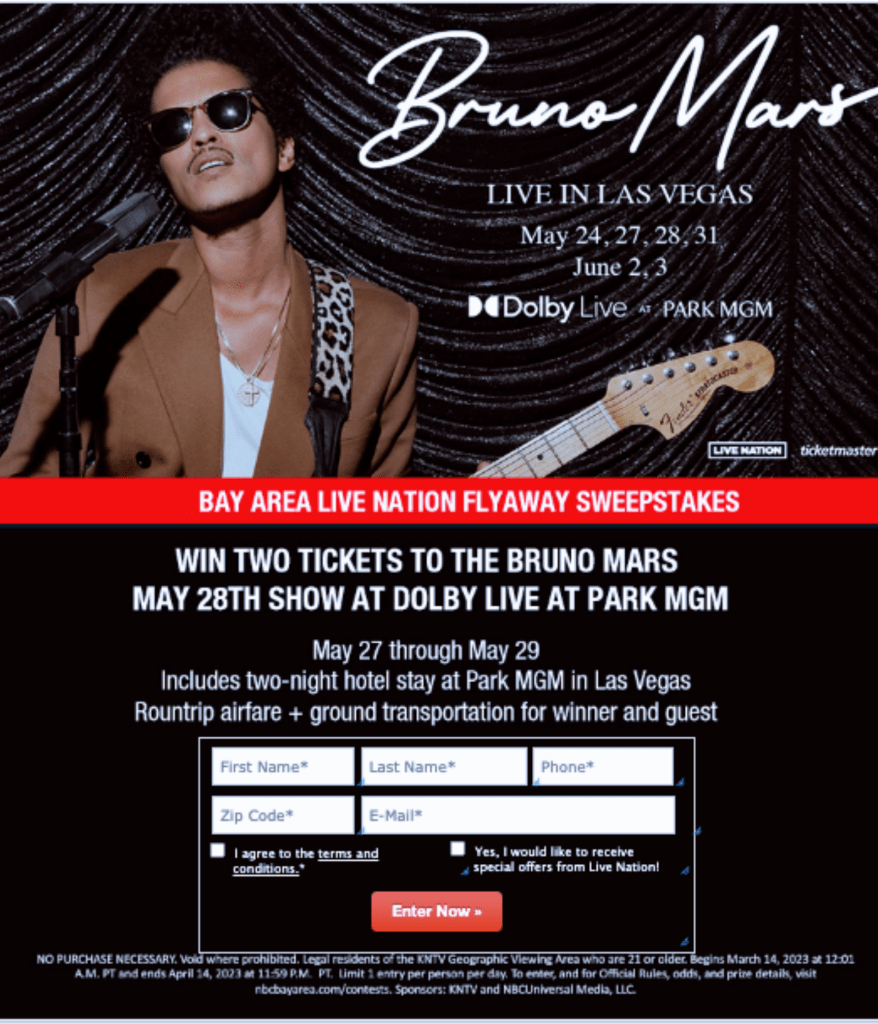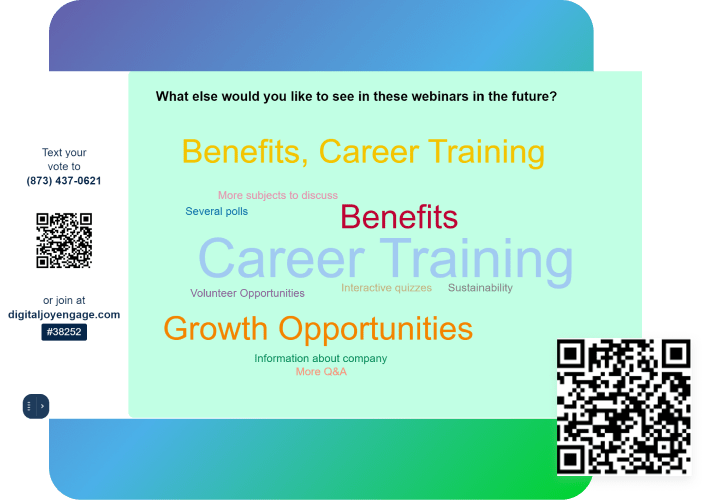 QR codes make the voting process quick and easy
QR codes, make it quick and easy for participants to engage. Scan the code on your mobile phone and cast your vote in seconds. Never download anything. 
Engage your audience in live broadcasts using Producer Mode
Engage your audience like never before by inviting their real-time feedback and transforming them into active contributors to your program's content stream. With Producer Mode, you can easily add on-air opinion polls to your broadcast, boosting your viewership and monetizing your content.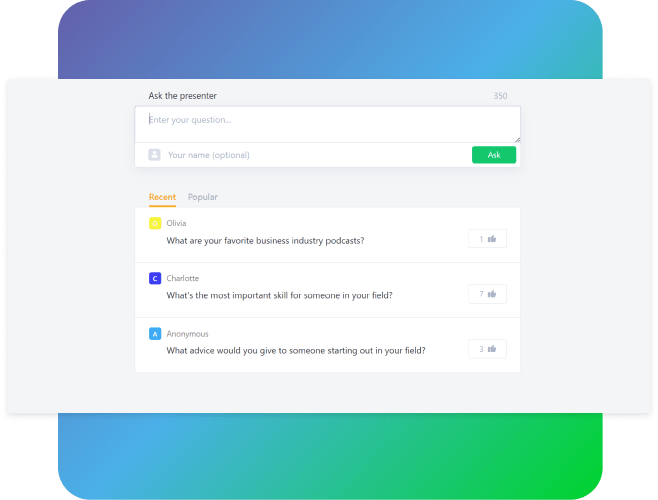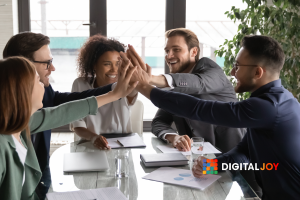 Meetings are an essential part of any organization. They provide a platform for teams to come together, share ideas, make decisions, and drive progress.   However,
Read More